Most of you would definitely know who Nicole Holliday is, but in case you don't – she is a sport and entertainment presenter, who also happens to be a die hard Arsenal fan.
In 2016, her life was about to change. Nicole coupled her interest in pursuing a career in presenting with her love for Arsenal and worked at the club as a presenter – interviewing first team players, club legends, fans and other celebrities. Here is the story of her time as Arsenal presenter.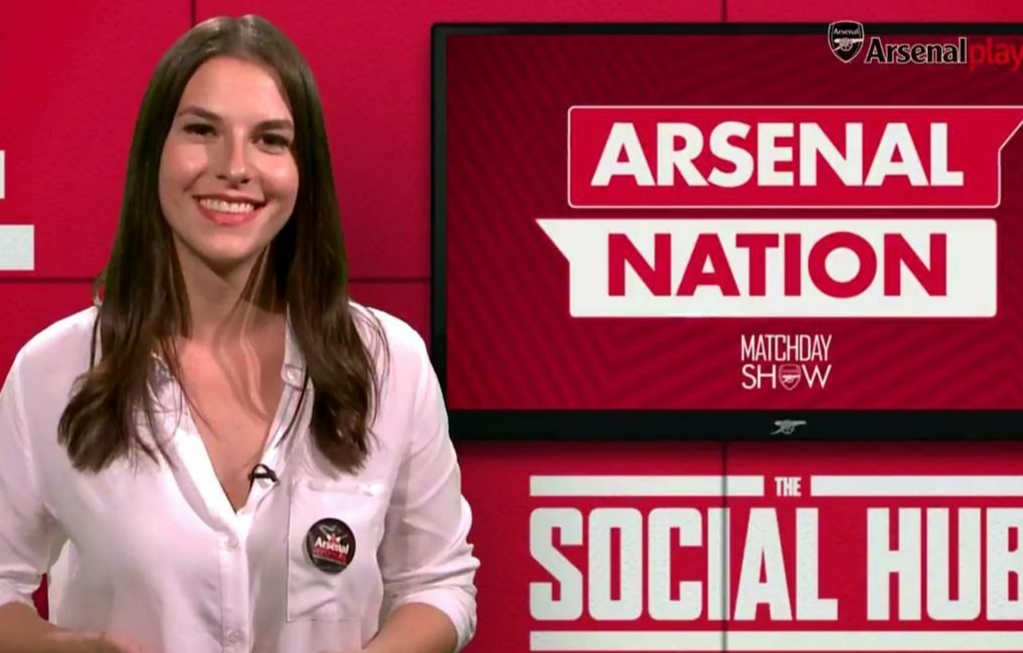 To start off, Nicole gives us a background on what she was doing in her life prior to getting the Arsenal role, as well as a fascinating tale on how she actually got the role:
"Oh it was the best feeling ever, I was SO excited! (when she got the Arsenal gig). I was actually at work at a part time job I was doing whilst trying to pursue a career in presenting, so I was thrilled when I found out I'd got the job. I was doing a little bit of presenting at the time, for an entertainment show I do on Sky One called What's up TV, but it wasn't very often, hence why I had another job. I didn't have experience in football presenting though! It's quite a lucky story really… I didn't come across an opening, in fact I didn't know that there were any presenting opportunities at Arsenal at the time. I'd made a couple of videos about Arsenal (post match reaction videos) which literally got no views, well except from my number one fan- my mum of course, and then out of nowhere a producer at Arsenal got in contact. He'd seen the videos and explained they were actually looking for a presenter, invited me in for a meeting and an audition and the rest is history!" 
Obviously, there is way more to why Nicole got the role than just sheer luck and timing – she had certain qualities that were valued by the club, qualities which people who are passionate about the art of presenting could look to work on and develop:
"I think what really helped was that I've always been fairly good at talking and am quite confident speaking to people. I've just always loved meeting new people and hearing their life stories! Does that make me super nosy? Probably! So I think that definitely helped. I was also born and raised in North London and all of my family are Arsenal fans, so naturally I had a genuine interest and excitement about the club.  I was very lucky though, they kind of took a gamble with me, it was a brilliant learning experience too."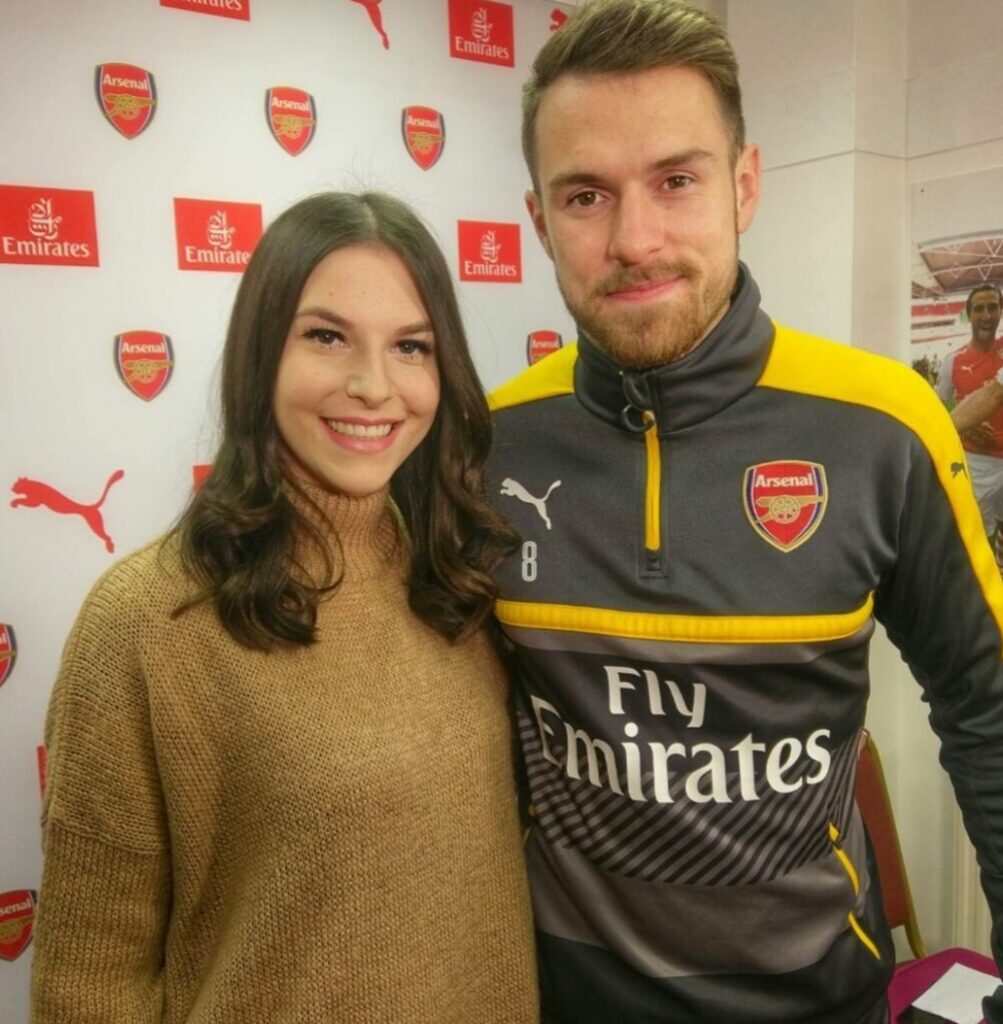 Working at Arsenal and interviewing the squad would be a dream experience for every Arsenal fan – We all have our own pre-conceived notions on what we think we'd enjoy in this role. But Nicole is someone who has actually experienced it! Speaking on her experience and favorite aspects about being Arsenal presenter, she said:
"Oh it was so much fun. The people I worked with were so awesome. I mean how cool and surreal is it to be working alongside legends like Nigel Winterburn, who you watched when you were growing up?! And working with the team was obviously really fun too, they were a really good bunch, and it was also really nice to feel part of a community there. I also loved chatting to fans on matchdays, that was always a really fun part of the job. Some of my favourite interviews so far in my career are from my time at Arsenal, we did some very random things like making origami with Granit Xhaka or building LEGO with Laurent Koscielny. "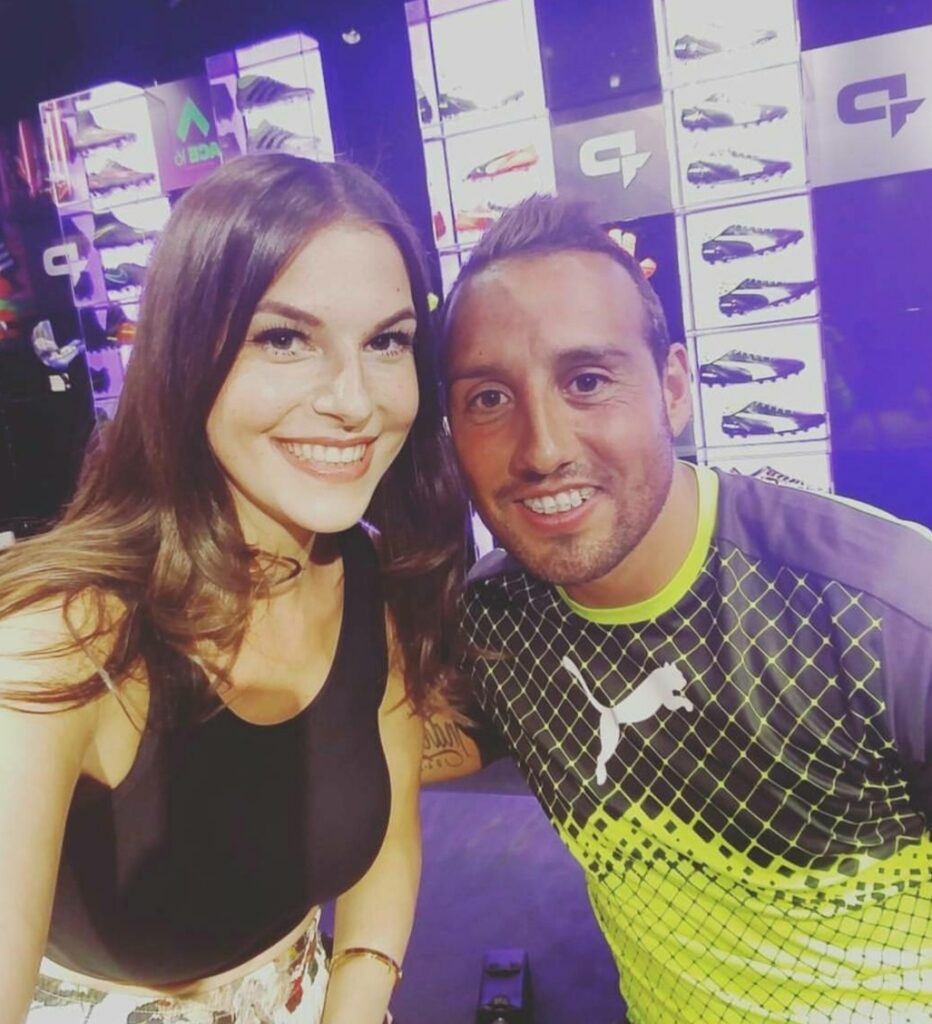 As she explained above, one of the perks of Nicole's role was to interview our first team players. I asked her who she felt was her favorite person to interview from our current squad:
"Oooo that's a tough one! A lot of them have now moved on to other clubs now actually, and there are quite a few players who I'd really liked to have interviewed but never got the chance, like Aubameyang. Rob Holding was always so great though. He's such a good guy, very funny and was always so polite and happy to be interviewed. Hector was great as well, and he's so intelligent and fascinating as a person. He's just very cool, isn't he?!"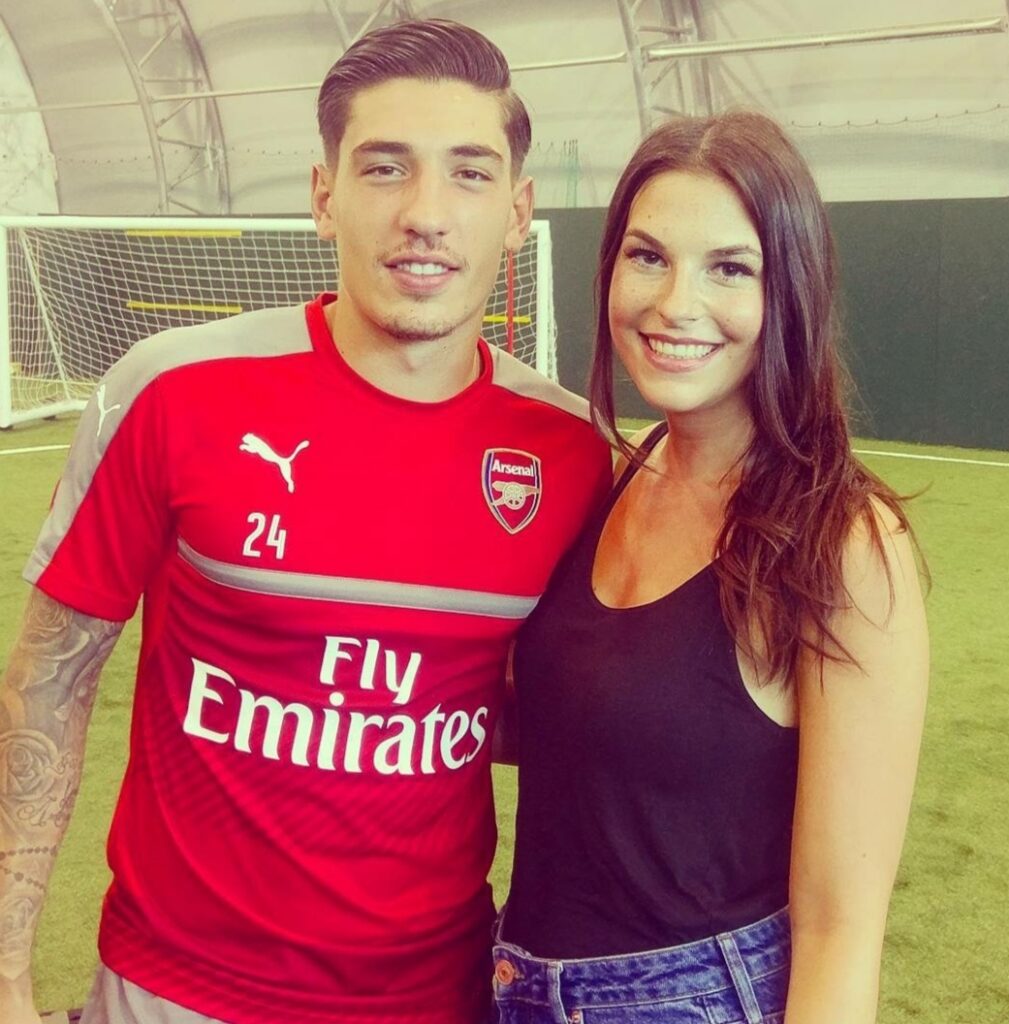 When Nicole got the role, she went from someone who was relatively unknown to a sort of sensation among Arsenal fans. Remember, she used to do a lot of interviews and shows live on Arsenal's various official social media platforms which amass millions of followers. Asking her how she dealt with the sudden fame and love, but also the trolls on the internet that thrive on putting others down, she said:
"To be fair I think I've been quite lucky in my career so far that I've not had an awful amount of trolling or online abuse. Don't get me wrong, just being a female working in football in itself does get you the odd bit of online hate, but it's generally never been too personal so you have to try and ignore it and not let it get to you, which is much easier said than done, believe me! I decided early on at Arsenal to not read the comments on our Facebook Live videos we did, as you can never please everyone. There will always be people out there who hate the sound of your voice/find you annoying/dislike what you're wearing (very weird) etc, so I found it easier to just not look. But the messages and support i received from Arsenal fans in general was so lovely. People were so kind, and still now a lot of my social media following are those people from my Arsenal days, and I really appreciate that."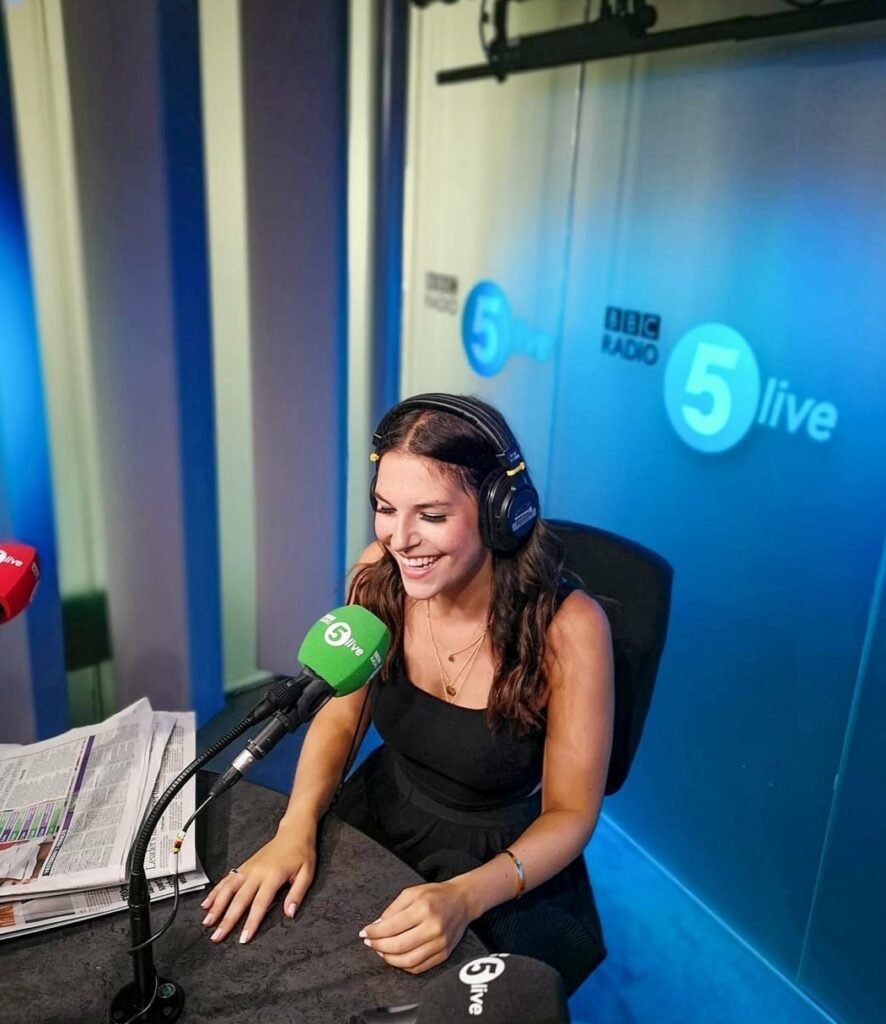 While interviewing players and legends of the club seems like something we'd all love doing, it isn't as straightforward as it seems. Firstly, you need to be good in front of a camera. Many of us have insights to offer through written words, but are not yet acquainted when it comes to speaking in front of a camera. Additionally, you may feel nervous and overwhelmed when you're interviewing someone whom you look up to. Keeping this in mind, I asked Nicole how one could get over these mental blockages – here's what she believes:
"That's a good question! You know what, I think you need to have a genuine interest in people, whether you're chatting to Barry who you've just met in the pub, or Tony Adams. You need to be passionate about what you're talking about, and even if you're not feeling that confident, pretend you are! At times on jobs I can be really nervous leading up to it, that's totally normal! But I don't think anyone would really know, and once you've started you relax into it. Like anything though you'll get better and more confident as time goes on and with more experience. I still have a lot to learn!"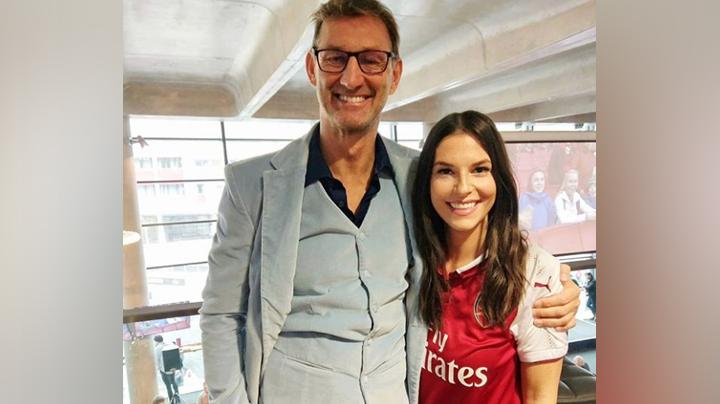 When we do something we love and later have to move on to other things, we not only take the nostalgia with us, but also learn from the experience. I asked Nicole if she misses her role at Arsenal:
"I definitely miss aspects of it for sure, it was a really exciting time of my life, but I learnt a lot, gained a lot of experience and have been very lucky with opportunities that have come my way since. "
That brings us to the end of our interview. Nicole Holliday has lived the dream of many Arsenal fans – she will prove to be an inspiration not just for Gooners and football fans looking to present or work in some capacity at the club they support, but also for more women to work in sports media in general – The stigma will be broken soon and people like Nicole have been a catalyst in shaping the changing culture, as in the past – this was a field predominantly dominated by men.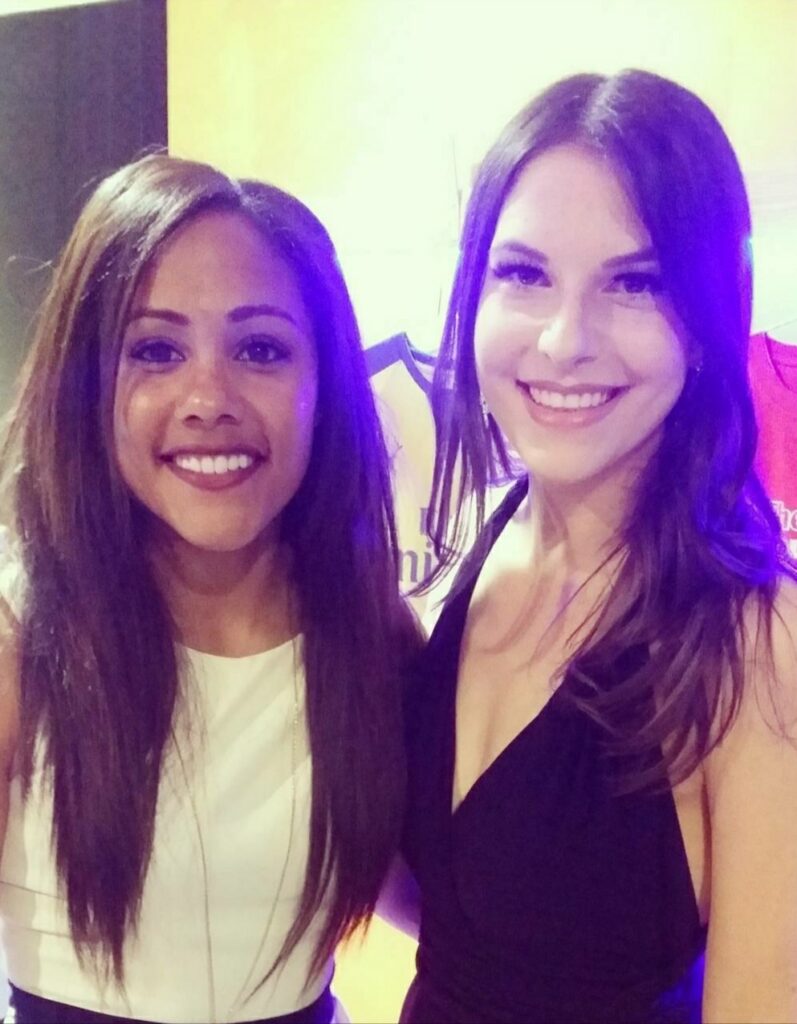 Here are the links to Nicole's socials if you're interested in following and staying in touch with her latest works: