With Premier League's start just a month away from restarting as per the latest reports, I have with me 5 Arsenal accounts who will discuss about who they think is the most important midfielder at Arsenal currently, Aubameyang and Saka contract situation, a player they would prefer from the Invincibles team to start under Arteta and a lot more. People's Twitter handles are linked to their names where they've given their justifications, so feel free to shout at them directly.
Q1) Do you think Emery was let go at the right time ? How do you sum up his reign ?
Kev: Emery should've gone earlier, many believe it should of been at the end of last season when we missed many opportunities to seal champions league football. Myself at that point was prepared to give him time to carry on, and after a steady start to this current season things started to go sour. I think I started to question my own opinions when we lost at Sheffield Utd, and from that point it became very clear to me that all was not well. Overall Emery's reign was always going to be a difficult when your stepping in the shoes of arguably Arsenal's greatest ever manager. Emery is a good manager, but unfortunately I don't think he adapted well to the Premier League.
Harry: Unai Emery was let go at the right time but it took too long to find a replacement for him. His reign was successful to begin with, with a quick decline after the February training camp, which led to him losing his job.
P1: Emery should've been sacked soon after the Europa League final. The 4-1 defeat against Chelsea should have been the final nail in the coffin. Emery's reign overall was awful. We bought him in to tighten the defense as well as balancing that out with some attacking flair. He did neither.
Lacazte: I think Emery was definitely let go too late, he should've left after the Leicester game at the latest – after that game things just got much worse. You could even argue that he should've left after Europa League Finals. We bottled all of our remaining games at the end of the season and we obviously only needed one win in 5 games to qualify for the Champions League. His lineup against Palace was criminal. Overall I think his reign was obviously disappointing.
AfcTB: Emery should've been sacked right after the Europa League finals considering it was something he so openly prioritized. To squander such a promising league position to focus solely on a final where we got embarrassed is absolutely, in my opinion, unforgivable. I guess if I had to sum up his reign in one word I'd say 'disappointing'. This is because it got to the point where many fans, myself included, were so hopeful of CL football and we were let down on more than one occasion.
Q2) Who is our most important midfielder and what do you like about him ?
Kev: I would say Mesut Ozil.Many believe he isn't the player he used to be, but I think he is the most talented midfielder we have and should be building our team around him. Mesut will always divide fans, many attack his wages, many attack his lack of tracking back or reluctance to tackle, but I see a world class footballer that can unlock any defence in the league, and we should be greatful to have him.
Harry: Granit Xhaka. Under Emery, when he wasn't playing, you could see that he made the team tick. He's Arsenal's only midfield controller which is the one thing I like about him, as the team plays in a coherent way when he is on the pitch.
P1: Granit Xhaka by some distance. He's definitely improved significantly under Arteta and it's clear to see that he's an important component in Arteta's system. He helps us transition from defence to attack. Has an incredible range of passes in his arsenal, steps up in big games , an excellent set piece taker and when needed he can step up at CB or LB.
Lacazte: Currently I think our most important midfielder is Granit Xhaka. Even though I haven't always been a big fan of his, he's been pivotal to us. I like his leadership qualities and professionalism that Arteta also recognises. Xhaka looks like a new player since Arteta came in.
AfcTB: I've not always been his biggest fan but for me it has to be Granit Xhaka. The way he's adopted a new role under Arteta almost seamlessly proves the quality of the player. The thing I like most about him is his communication on the pitch and his willingness to help the team. Without Xhaka taking his new role, we definitely would not have seen the best of Saka this season.
Q3) Outside Thomas Partey (who is heavily linked) who else would you sign if given a choice ? Why do you want him here ?
Kev: If we are talking money being no problem, then I would say Mbappe, and my reason is easy Thierry Henry MK2.
If we are talking about within budget, then I would say Max Aarons has the ability to play right and left back. Would mean we could stop playing player's out of position to cover injuries, and bring more balance and strength into the defence.
Harry: Pau Torres from Villarreal. He is one of the best CB's we can buy for under £40m, and he is one of the few CB's that would give Arsenal a stronger presence in all phases of the game. He has his faults (his aerial duels) but he can easily turn into a top player in the future.
P1: James Maddison. We desperately need an attacking midfielder who can create, press, has an amazing final ball on him and he can score goals. He's the all rounder player that Arsenal need.
Lacazte: I'd love us to sign a new midfielder such as Havertz or Aouar depending on how Arteta wants to play as I think it's crucial that we replace Özil sooner rather than later. Obviously though, I doubt either of those transfers are realistic if we're prioritising Partey and I think Arteta will squeeze one last season out of Özil. It would make sense too as I highly doubt Özil will leave before his lucrative contract is up. Hopefully we can see an improved Özil compared to what we saw under Emery and then we revisit the midfielder situation next summer.
AfcTB: My choice would be Odsonne Edouard. Standing at 6'2 and just 22 years old, he truly is a modern day centre forward. In the SPL he's managed to score 21 goals and assisted 12 in just 27 appearances for Celtic and has also accumulated 5 G/A in 6 EL appearances. Given the fact both Auba and Laca are being linked with potential moves away, I believe Edouard is the one to fill the void that could be left by our 2 big name forwards.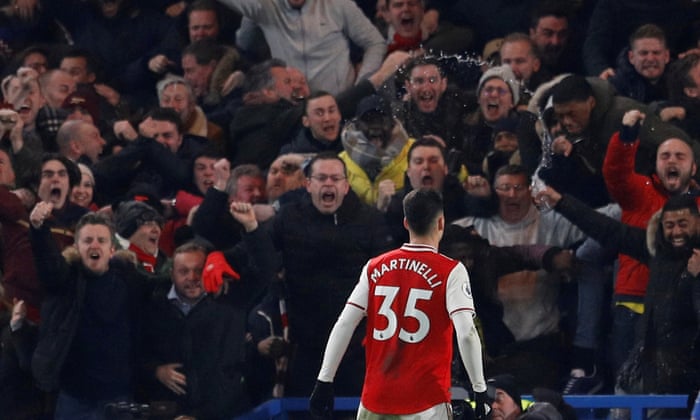 Q4) Who is our most exciting talent ? Where do you think he needs to improve ?
Kev: Most exciting talent is a difficult one to be honest, with so many young stars at our disposal. The player for me that stands out most is probably Martinelli. I don't think many of us would have expected much from him, to have the season he is having. Not only is he an 18yo but to come from a different continent and perform the way he has done is nothing but amazing. To be honest I believe he is only going to get better and better naturally as he settles into the squad and his new surroundings. Watch out world !!!
Harry: Gabriel Martinelli. He is my obvious choice as he can do everything a world class centre forward does. He needs to work on his versatility. It would be nice to have a player like martinelli, a player who can operate on the left, right & middle of any attack.
P1: Gabriel Martinelli. At 18 years old, he came from the 4th division in Brazil to one of the toughest leagues in the world and he's proven that he can handle it. He's got 10 goals and 4 assists in 26 appearances this season with a huge amount of them being as substitute.
I don't think he needs to improve anything specifically, I think he'll naturally become a better player, the more he plays.
Lacazte: I think our most exciting talent is Martinelli. It's his mentality that is most exciting to me and I think it will set him apart from the rest. He could maybe improve on his strength so that he's stronger on the ball against defenders. But saying that at only 18 years old, he already looks to have bulked up during lockdown which is, again, credit to his work ethic. He has the ability to be a world class player in the future; he just needs to keep up what he's doing.
AfcTB: Gabriel Martinelli. Seeing players like Tierney say he encourages him to work harder proves just how set Gabi is in becoming a world-beater. Also, in this lockdown period, he looks like he's definitely 'bulked up' and hasn't taken this as a holiday period.
In order to improve further I genuinely believe he just needs to keep his head down and keep working as hard as he is at the moment.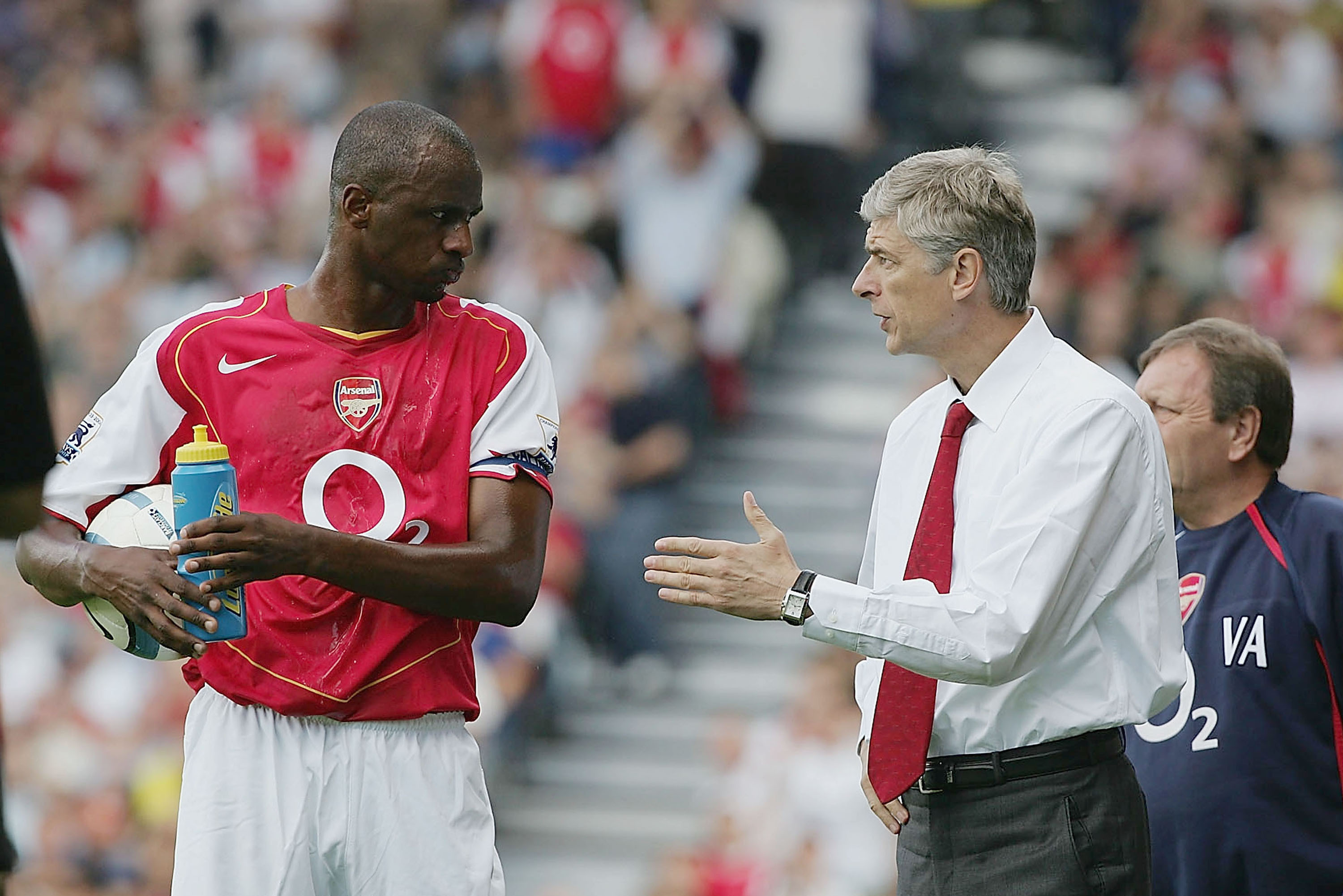 Q5) One player from the invincibles team you would take and who does he replace in the starting line up ?
Kev: My choice would be Patrick Vieira. A natural leader, phenomenal player, never give up attitude and he would replace Xhaka in our starting lineup, and play alongside Torreira.
Harry: Patrick Vieira. He'll replace Ceballos/Torreira in the RCM role.
P1: Patrick Vieira easily. It's been 15 years since he left the club and we have yet to replace him. In a 4231 set up, I'd put him next to Xhaka in our midfield. Vieira and Xhaka pivot would be a dominant duo.
Lacazte: I think Vieira just edges it for me. Our midfield is a bigger priority right now compared to attack and we're desperate for someone like him. He would transform us completely. I would play him instead of Torreira. Honourable mention to Bergkamp and Henry. Bergkamp would boost us massively and I would play him over Ozil. And Henry, well simply because I think he's one of the best players to play in the Premier League. It's a hard pick between those three for me.
AfcTB: I think the player I'd take would be Gilberto Silva. Known as 'The Invisible Wall' I believe he'd add something we so desperately need in midfield and to quote him "I am always comfortable doing the hard work in the middle". In my eyes, he'd replace Torreira, who I also see as a ball-winning midfielder.
A mix of physicality and elegance in the art of tackling is what makes Gilberto Silva my pick.
Q6) Which players' contract is of higher priority ? Pierre Aubameyang or Bukayo Saka ? Why do you think so ?
Kev: I would say Bukayo Saka only because of age being on his side, and his undoubted potential. (Mainly thinking about how Gnabry slipped out our fingers).
Harry: Bukayo Saka. Tying Saka down to a long term deal will allow Arsenal to have a left back/left winger sorted for the present and the future. Aubameyang's renewal will only help Arsenal for 2-3 seasons max.
P1: Bukayo Saka. He's the future of Arsenal and I can definitely see him being a legend at the club. Auba is 31 and who knows when the decline of his performances will start.
Lacazte: Bukayo Saka. I think it's also crucial we tie him down. He's our most exciting talent alongside Martinelli and he's definitely going to be a future star. If we can't hold on to our Hale End talents you can't help but wonder whether we're still a big club. I'm confident Saka will sign though, I just think that COVID-19 has interfered with the negotiations and the media have made something out of nothing.
AfcTB: Bukayo Saka. At just 18 years old he really does have the tools to become a fantastic and important player for us. I do believe the club see him more as an attacking option rather than defensive which is even more reason to tie him down to a long-term deal. In his debut Premier League season, Saka has not only stuck to his defensive duties, but also put up some really impressive attacking numbers. I personally can't wait to see how he'll perform when his defensive duties aren't such a high priority.
Q7) Thoughts on Guendouzi and his development ? How do you rate his season so far ? Do you think he will feature a lot next season under Arteta ?
Kev: He has been alright this season so far. He is still learning and obviously has potential. I don't think he will be a regular starter next season, but he definitely has a part to play within the squad. Overall I believe we have a gem of a player who over time will become a regular fixture within our team.
Harry: Matteo Guendouzi's development this season is more to do with the mental side of his game than the physical side. He's had an alright season but I see him providing genuine competition to Granit Xhaka on the left side of a 4-2-3-1 when he becomes more disciplined in the future.
P1: Guendouzi had a crazy amount of game time in his first season. He had some stand out performances in his first season but Emery overplayed him which hurt his development. He hasn't had the best season so far and seems to be struggling under Arteta. I hope he can get back on track and play in the future/next season under Arteta because he's got all the tools to be a successful midfielder at Arsenal.
Lacazte: I think Guendouzi is another young player with massive potential. He's had some incredible performances for us and you can see that he's going to be a top class player. I think he has two issues though. One being his position, I think he needs to know whether he's going to be DM, a deep lying playmaker or a B2B midfielder. The second issue is disciplinary. There were rumours he has had a problems with Arteta due to his attitude. I hope, if it's true, it is resolved though because I think he has a very bright future at Arsenal.
AfcTB: I think a lot of us fell victim to thinking Matteo was the finished product far too early on in his Arsenal career. That said, you can definitely see a player in there. He progresses play, keeps hold of the ball and wins it back which is all I can really ask for given his position. It's not been a great season for him so far but it's also not been bad by any means and I think for a 20 year-old in his 2nd Premier League season it's gone how you'd expect it to go. Having said that, next season is huge for him and his Arsenal career, he needs to prove to the coach he is indeed a talent you can't let go of.
Q8) Which player from the rival team would you take and why ?
Kev: Paul Pogba. I believe under the right manager and his unbelievable natural world class ability, would finally feel the void of Patrick Vieira. Diaby and Ramsey were close but injuries took a toll on their development. A level headed and well managed Pogba would definitely fit the bill as the ultimate box to box midfielder.
Harry: Harry Kane. If Arsenal had a Harry Kane type Centre-Forward, they would be pushing for top 3 this season, a player that can do everything an elite forward can do.
P1: Van Dijk. He'd transform our whole defence.In my opinion he's the best centre back in the world right now. He reads the game exceptionally well and he's a commanding leader.
Lacazte: Ndombele. I think he has the potential to be a very good player – you only have to look at his time at Lyon to know this. Obviously he has his fitness issues and needs to work on his positional awareness but he's definitely very talented. Would be Sol Campbell 2.0 if he comes here.
AfcTB: Son is a player I really do like. He can not only play through the middle, but also out wide (just like Aubameyang this season). He can pick a pass, run with the ball and finish a chance so for me, he's a great signing.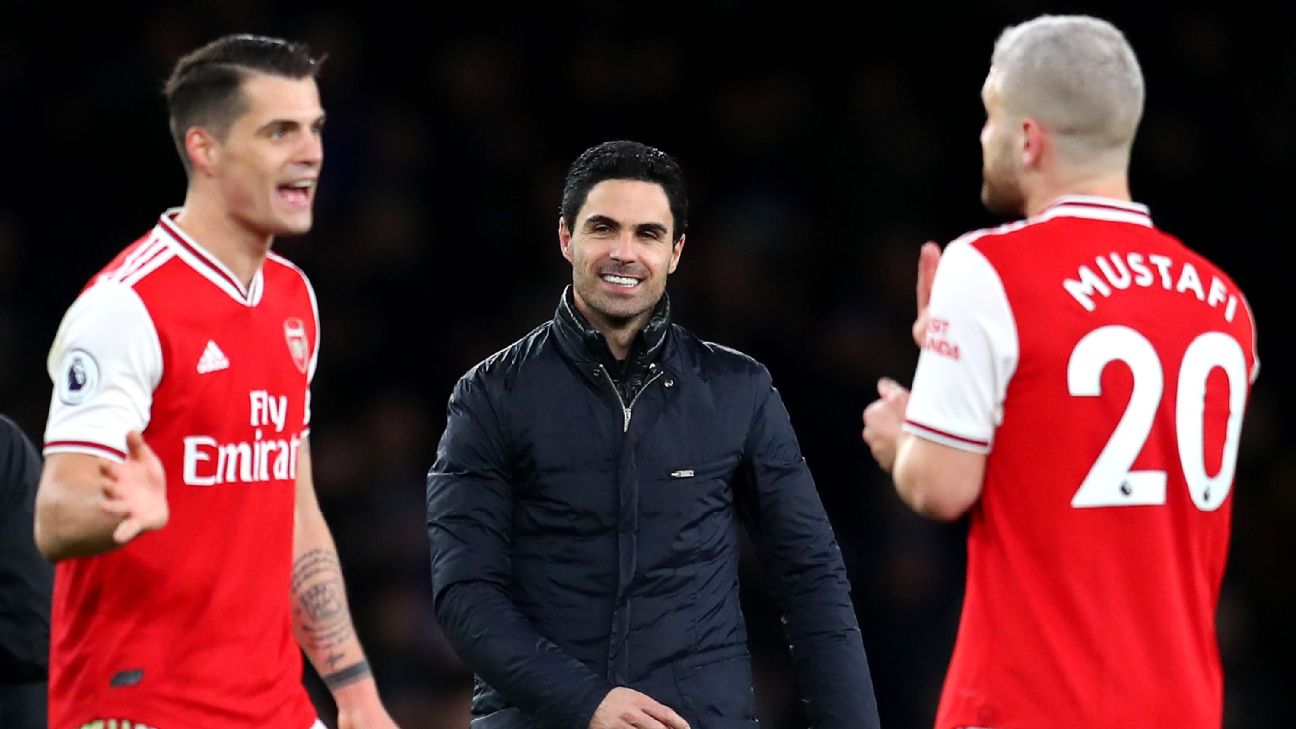 Q9) Unbiased thoughts on Arteta's reign so far..
Kev: Absolutely impressed by Mikel, has the right approach, speaks intelligently, has already made us tighter in defence. Mikel will and has already made mistakes, but I believe he will only improve and learn from them. We need to be patient and give Mikel our full support and I'm sure we will reap the rewards.
Harry: His reign so far has been refreshing. It's nice to see a manager change the defensive structure of a team this early & it reaping rewards already. I know for a fact that Arsenal will be back as a top level team in the near future under Mikel Arteta.
P1: Arteta has been sensational so far. With the players at his disposal, I think he's doing a good job. He's done the impossible and made our defence look good as well as play good free flowing football at the same time. He's definitely the man to take us back to the top again.
Lacazte: I think Arteta's reign so far has been underrated. From the outside, yes we haven't moved in the table too much but if anything, we're lucky that we've maintained our position. Usually, there's an adjustment period so we've done well considering Arteta hasn't had a pre-season. I think the main thing that has impressed me is that he's reunited the dressing room and he looks to know exactly what he's doing. He has a clear idea of what he wants and the direction he wants to take. I'm convinced he's the right man to take us forward and I'm excited for the future.
AfcTB: Coming in after Emery, it almost seemed like an impossible job to motivate this squad but Arteta has managed to do it. Yes we've had some disappointments (both Chelsea and Olympiacos at home), but since he's come in, we've been a hard team to beat whether we're at home or away, which is something that we haven't seen in recent years.
So I guess to summarise, I'm more than happy with what I've seen so far and him being so young, it's clear to see we really do have an exciting manager on our hands who really respects the 'Arsenal DNA'
I would like to thank all the fans above for giving me their time and answering the questions. Thanks you all for spending your valuable time on reading this. You can find me on Twitter. Take care, stay safe.